With Adelaide Candy Wholesalers
"Life is Sweet"

At Adelaide Candy Wholesalers we also do on-line orders via ebay for smaller quantities. You can follow the below links to your favourite product and order them in 1.5 Kg, 2Kg, 3 Kg or 4 Kg bulk buy packs (as indicated). To take advantage of postal rates, and give you the best deal for your money, we have worked to put as much in each size bag as will reasonably fit!

We deliver via Australia Post to anywhere in Australia, with next work day postage.

Please Note: If you are in the Adelaide area, and require a full carton or cartons, or, have a mixed order of a larger quantity, then contact us direct and enquire about delivery - sweets@adelaidecandy.com.au

We add to our on-line products as we can, so if you do not see one of our regular lines listed, check back soon to enjoy more, or, email us an enquiry.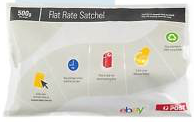 © 2010 Adelaide Candy Wholesalers Return to Yacka Ridge Home