At Adelaide Candy Wholesalers
"Life is Sweet"

At Adelaide Candy Wholesalers we pack a wide range of our bulk wrapped and unwrapped confectionery lines. We pack our product in clear poly bags, with a simple black and white label. These bags can be displayed hung on standard single hole fixtures, or in display bins.

Each line is supplied in cartons of twenty, and any quantity of cartons can be ordered. This makes our lines ideal for smaller operators who do not wish to order a pallet of stock and bear the cost of large quantities of stock in storage.

Orders are generally packed and filled on an 'as ordered' basis, so always ask for an expected delivery date when placing your order. In most cases though, your delivery should be made within two days.

Contact us for our current per bag costs.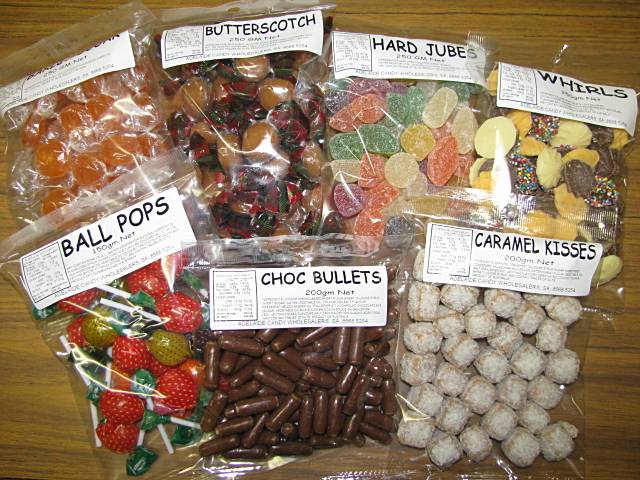 © 2010 Adelaide Candy Wholesalers Return to Adelaide Candy Home