At Adelaide Candy Wholesalers
"Life is Sweet"

Christmas is a special time of the year, and every year at Adelaide Candy Wholesalers we help many social clubs and businesses celebrate in their own way.

We can provide customised Christmas Stockings for those special Christmas parties, be it for a work social club, sporting club, business function, or other promotional event. Minimum order is 50 units.

Orders are packed and filled on an 'as ordered' basis, so please allow sufficient time for us to do this. A minimum two week lead time is preferred, especially for larger orders.

We can pack just about any quantity and weight you might need. Contact us for our current per bag costs. Contents may vary slightly from those pictured dependant on availability of stock and requirements of purchaser. Bag style may also vary due to availability.

Club or company logos can usually be incorporated if desired. Greeting can be customised to suit required message.

If you have something special you need, why not give us a call? We just might be able to help you out.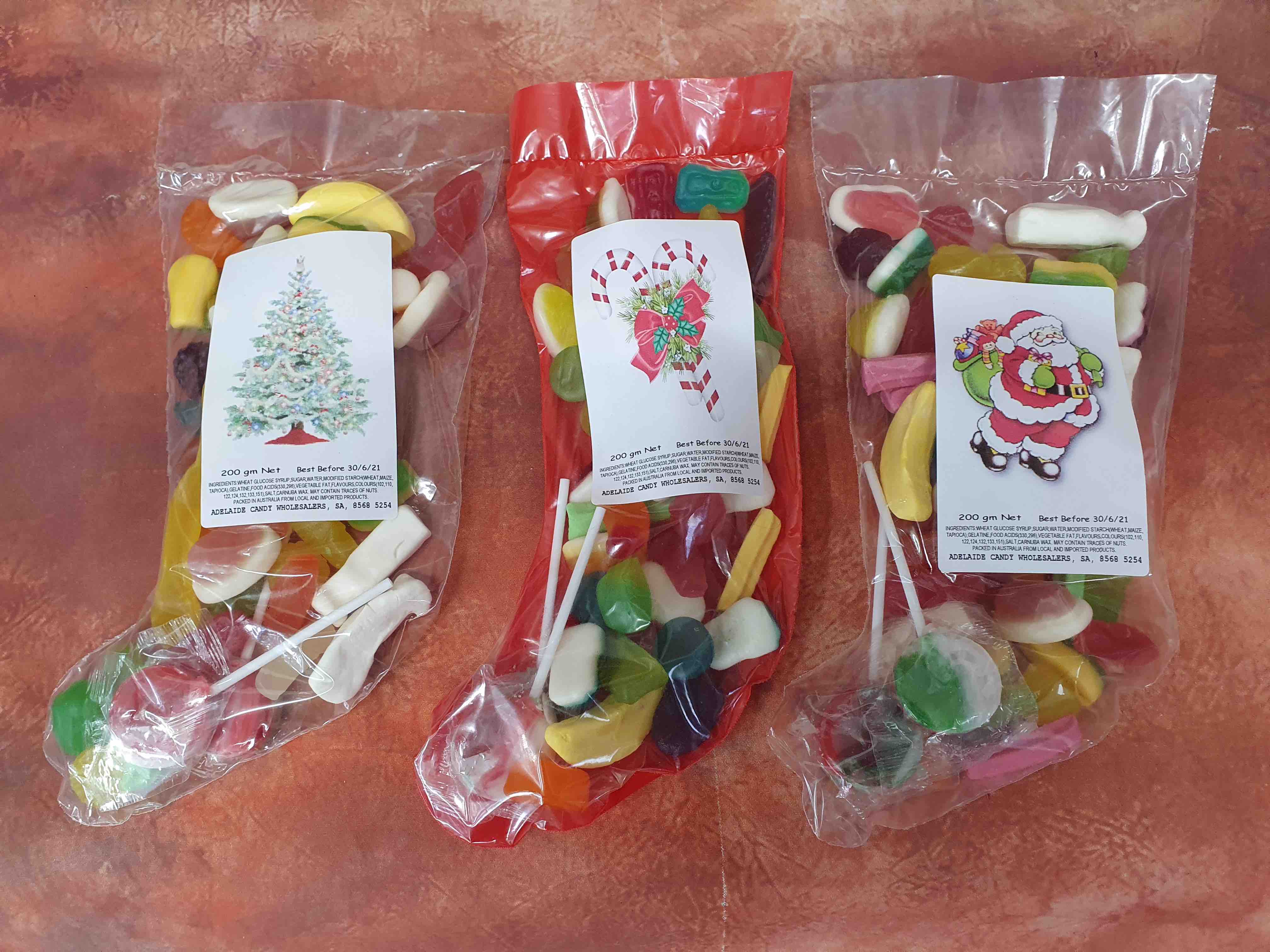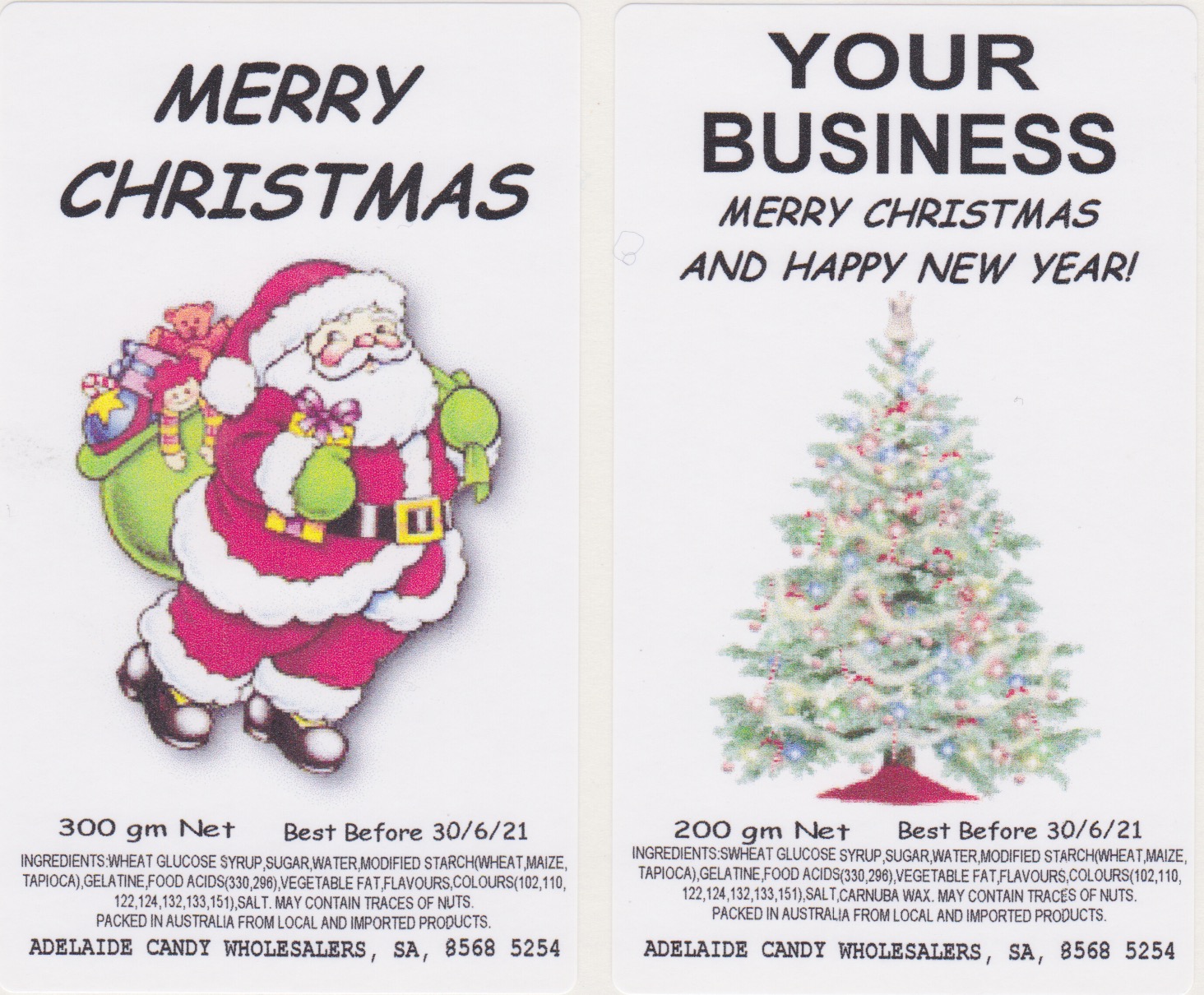 © 2010 Adelaide Candy Wholesalers Return to Adelaide Candy Home